Apartamento T3 em Barcelos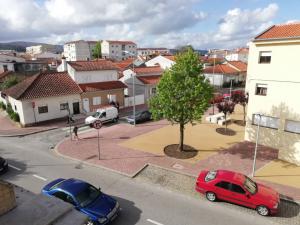 Arcozelo

,

Barcelos

,

Minho

,

4750

,

Portugal

(+351) 935 641 801 | (+351) 963 037 396 (chamada para rede móvel nacional)
/ / / /
Apartment type 3 bed-rooms in Barcelos city, with 3 bed-rooms fully equiped. Private car garage, balconies.
Amenities
Activities
Features
Parking
Living Area
Check in times
Check-in: 15h
Check-out: 11h
Contact us
Please enter the message you'd like to send to Apartamento T3 em Barcelos
There are no reviews for this property yet.
You need to be logged in to post a review.
Available for bookings
Occupied/Not available
| Tariff name | Resource/property type | Min people | Max people | Valid from | Valid til | | Minimum days | Maximum days | |
| --- | --- | --- | --- | --- | --- | --- | --- | --- | --- |
Barcelos
| | | | | |
| --- | --- | --- | --- | --- |
| 2020-01-23 | 9 | 8 | Clouds | |
| 2020-01-24 | 7 | 7 | Clouds | |
| 2020-01-24 | 6 | 6 | Clouds | |
| 2020-01-24 | 7 | 7 | Clouds | |
| 2020-01-24 | 7 | 7 | Clouds | |
| 2020-01-24 | 13 | 13 | Clouds | |
| 2020-01-24 | 13 | 13 | Rain | |
| 2020-01-24 | 8 | 8 | Rain | |
| 2020-01-24 | 7 | 7 | Clouds | |
| 2020-01-25 | 6 | 6 | Clouds | |
| 2020-01-25 | 5 | 5 | Clouds | |
| 2020-01-25 | 5 | 5 | Clouds | |
| 2020-01-25 | 6 | 6 | Clear | |
| 2020-01-25 | 13 | 13 | Clear | |
| 2020-01-25 | 13 | 13 | Rain | |
| 2020-01-25 | 7 | 7 | Rain | |
| 2020-01-25 | 6 | 6 | Clear | |
| 2020-01-26 | 6 | 6 | Clear | |
| 2020-01-26 | 5 | 5 | Clouds | |
| 2020-01-26 | 5 | 5 | Clouds | |
| 2020-01-26 | 7 | 7 | Clouds | |
| 2020-01-26 | 11 | 11 | Clouds | |
| 2020-01-26 | 10 | 10 | Rain | |
| 2020-01-26 | 10 | 10 | Rain | |
| 2020-01-26 | 10 | 10 | Rain | |
| 2020-01-27 | 10 | 10 | Rain | |
| 2020-01-27 | 10 | 10 | Rain | |
| 2020-01-27 | 10 | 10 | Rain | |
| 2020-01-27 | 10 | 10 | Rain | |
| 2020-01-27 | 11 | 11 | Rain | |
| 2020-01-27 | 12 | 12 | Rain | |
| 2020-01-27 | 12 | 12 | Rain | |
| 2020-01-27 | 12 | 12 | Rain | |
| 2020-01-28 | 13 | 13 | Rain | |
| 2020-01-28 | 12 | 12 | Rain | |
| 2020-01-28 | 12 | 12 | Rain | |
| 2020-01-28 | 11 | 11 | Rain | |
| 2020-01-28 | 12 | 12 | Rain | |
| 2020-01-28 | 12 | 12 | Rain | |
| 2020-01-28 | 12 | 12 | Rain | |
Properties nearby Apartamento T3 em Barcelos within 10 km
Casa da Capela
at approximate 3.90 km
POA
VILLA QUINTIÃES COM PISCINA
at approximate 8.90 km
POA